COOPERATION INSTITUTIONS PROJECT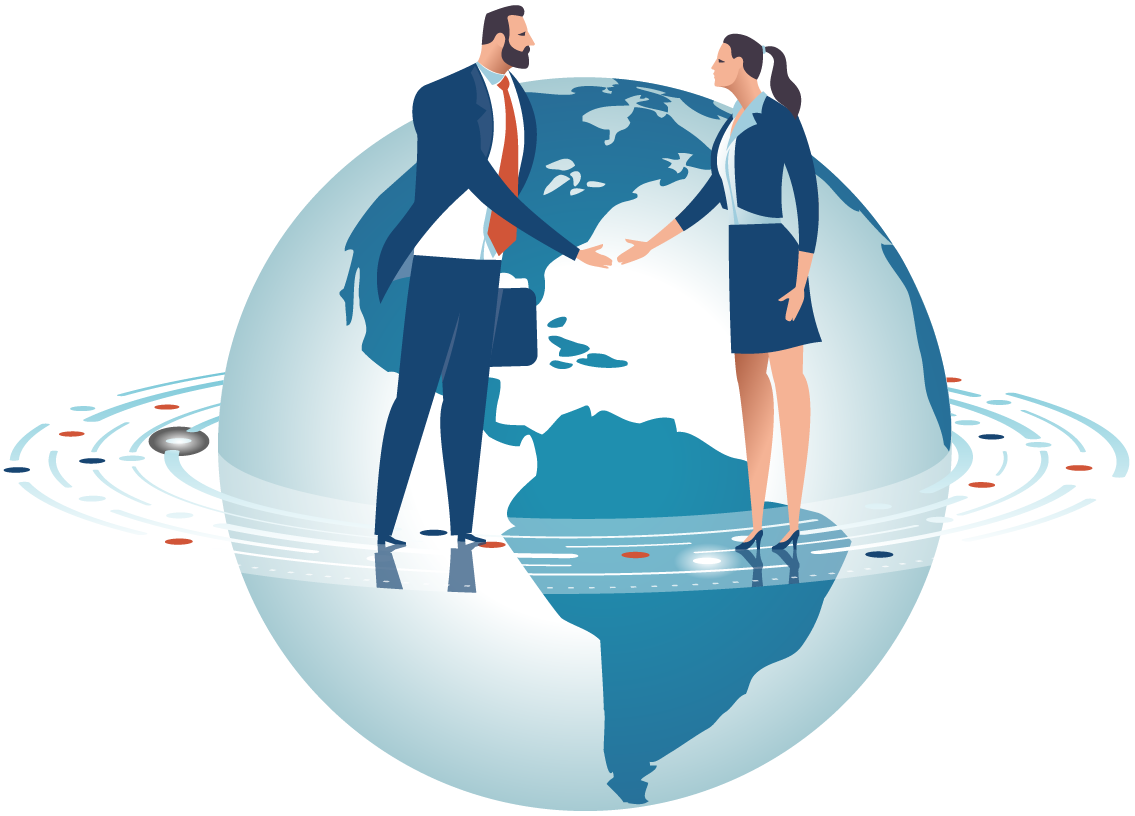 What Is Institution Project?
The institutions project refers to the cooperation between Forie andinstitutions, such as chambers of commerce, chambers of industry,enterprises association, non-governmental organizations... which focus ondevelop international commerce. Within the scope of project, mutually assured benefits are aimed between Forie, institutions and companies which are related to institution.
Value Of Forie For Companies
Forie offers new customer finding opportunities by communicating mil-lions of purchase requests and sales offers, promoting international digi-tal brand visibility and with its strong infrastructure. When companies join the system, they see 90,000 commercial purchaserequests and sales offers annually, increasing their visibility with morethan 5000 domain names."Within the system related requests/offers are automatically transmittedto member companies".
Forie's Value For Institutions
"As Forie, we care about adding value to the project parties and makingthis value sustainable". In addition to companies, efforts are being made to make cooperationinstitutions visible on Forie's website and other digital communicationtools. In this regard, institution's emblem and logo are placed in Forie'swebsite. Moreover, those representative logos and emblems of relatedinstitutions would also be shown on the company profiles. Thus, it contributes to making cooperation institutions more known andvisible by institutions, organizations and individuals who are parties ofinternational trade, operating in private, public or civil fields.It is possible to meet with other institution within the project and to carryout different studies.
Operation Of The Project
The Project Consists Of 6 Stages.
Firstly, the system is introduced to institutions which are willing tobe part of the project.
When the agreement is reached in order to guarantee the process,some documents signs which mutual borders and obligationsstated.
Then, system profile of the companies which the institution pointout are created.
After the profile's creation, demo memberships are defined and rel-evant trainings are given to the companies.
While in progress, companies get contacted by institution project'sexperts to learn their system experiences.
At the end of the process, the companies can upgrade their mem-berships to VIP or continue to remain in the system as a free mem-ber.
"With advanced technology and our expert team's support, we encouragecompanies to reach accurate target audience and use the system effectively and therefore increase their international commerce"
" Within the scope of the project, several specialdiscounts and privileges will be made forcompanies which is pointed out for your part.".
For detailed information do not hesitated to have a contact.